The National Emergency Management Agency (NEMA) is warning that coastal areas in New Zealand could experience strong and unusual currents, and unpredictable surges at the shore after a magnitude 7.7 earthquake near New Caledonia.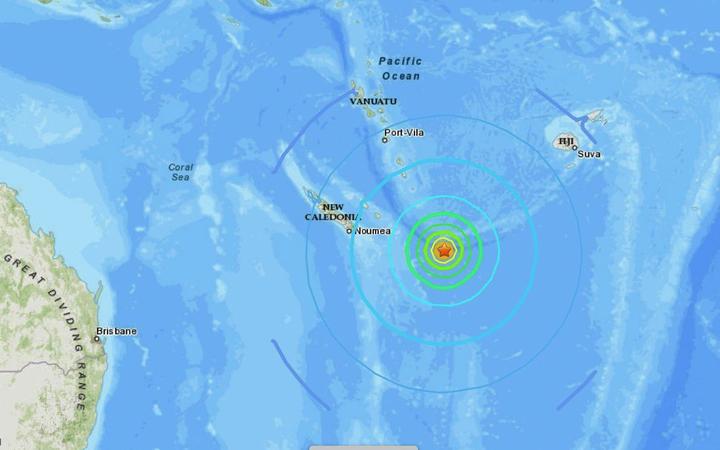 In a national advisory, NEMA warns there is a danger to swimmers, surfers, people fishing, small boats and anyone in or near the water close to shore.
People in or near the sea from Ahipara Bay to the Bay of Islands, Great Barrier Island, and from Matata to Tolaga Bay should move out of the water, off beaches and shore areas and away from harbours, rivers and estuaries.
There is no need to evacuate other areas unless directly advised by local civil defence authorities, the advisory said.
NEMA advised the strong currents and surges may occur around North Cape from approximately 4.20am. This may be later and the first tsunami activity may not be the most significant.
Strong and unusual currents and unpredictable surges will continue for several hours and the threat must be regarded as real until the advisory is cancelled.
Advice for people in areas under threat:
Move out of the water, off beaches and shore areas and away from harbours, rivers and estuaries
Do not go to the coast to watch the unusual wave activity as there may be dangerous and unpredictable surges
Listen to local civil defence authorities and follow any instructions
Share this information with family, neighbours and friends
National Emergency Management Agency acting director Roger Ball said there was no threat to land for New Zealand, but strong currents and surges were expected in some northern areas of the country.
"In those parts of New Zealand we are asking people to stay out of the water and stay off the beaches because of the possibility of surges and unusual currents.
"We don't expect any significant change to the current advisory unless there is a subsequent seismic event and we're constantly keeping an eye out for that but we don't have any information to indicate that at this time.
Geoscience Australia says the quake struck at 2.20am with an epicentre 401km east of Tadine, New Caledonia.
Seismic data indicated the undersea earthquake struck at a depth of 54km.
NEMA issued estimates of the earliest wave arrival times:
Auckland East 6.05am
Auckland West 5.24am
Lottin Point (East Cape) 4.59am
Mount Maunganui 5.12am
New Plymouth 6.04 am
North Cape 4.20am
Port Tauranga 5.22am
Whanganui 8.am
Whangārei 4.59am
The US Tsunami Warning System says a tsunami watch is in effect for American Samoa and there is potential for tsunamis in other regions including Vanuatu, Fiji and New Zealand.
But in this country, NEMA decides any official warning status for New Zealand.
-RNZ