A restaurant in Chicago has added a world's most expensive $350 peanut butter and jelly sandwich to its menu, reported Fox News.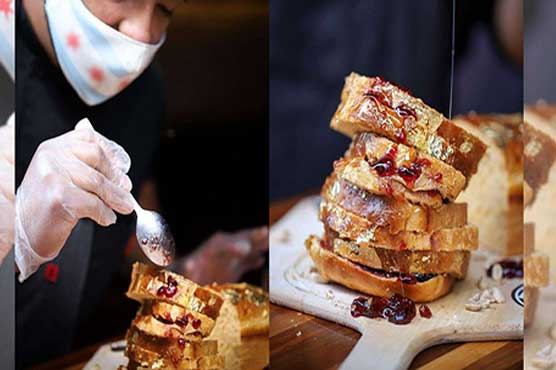 "Golden Goose" sandwich, which is currently included in the menu at a West Loop restaurant fittingly called PB&J (Pizza, Beer and Jukebox), is made with "toasted edible gold leaf bread," "all-natural peanut butter," manuka honey from New Zealand, and "the world's most expensive" seedless redcurrant jam from Maison Dutriez in France, which, according to the menu, is "hand-seeded using goose quills."

A spokesperson for the company confirmed that the restaurant has sold "a few" of the sandwiches to date.

Restaurant owners Matthew and Josh McCahill claim they came up with the idea after spotting a similarly decadent PB&J selling for hundreds of dollars — possibly the $299 Golden Gourmet PB&J Sandwich from the now-closed Red's Golden Gourmet in San Diego, which had been made with peanut butter, jelly, blueberries, bananas, bacon, and two sterling silver, gold-plated toothpicks.