A large fire has broken out at a Maui campervan rental facility in the South Auckland suburb of Māngere.
Firefighters at the scene. Photo: RNZ
Fire and Emergency northern communications centre manager Daniel Nicholson says emergency services were called to the blaze on Richard Pearse Drive shortly after 5am.
An 80m by 100m workshop was already engulfed in flames when firefighters arrived.
It has gone to a fifth alarm – the highest alert – and 14 fire appliances and about 70 firefighters are currently in attendance.
The fire service says the blaze is contained and not spreading, although witnesses on the scene say it is still flaring up.
St John Ambulance said four of its vehicles attended the fire but no-one needed treatment.
An ambulance remains on site.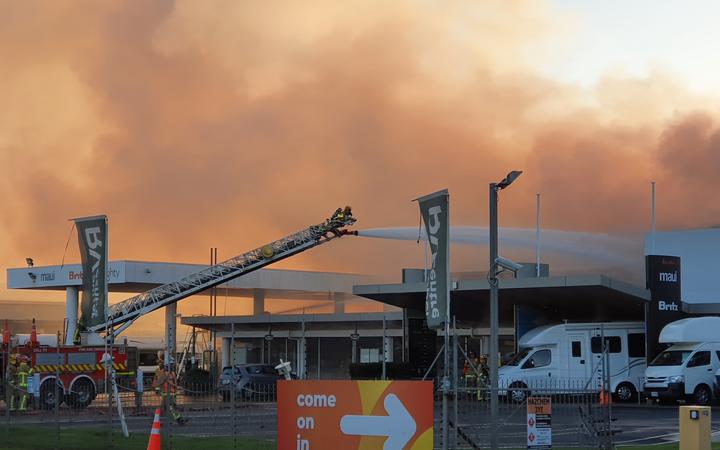 The scene of the fire this morning. Photo: RNZ
Thick, acrid smoke was blanketing a section of Auckland's southern motorway this morning.
Auckland Transport said a section of Richard Pearse Drive between Ascot Road and Amelia Earhart Ave has been closed.
-RNZ