Seven helicopters are being used to battle two fires in Otago.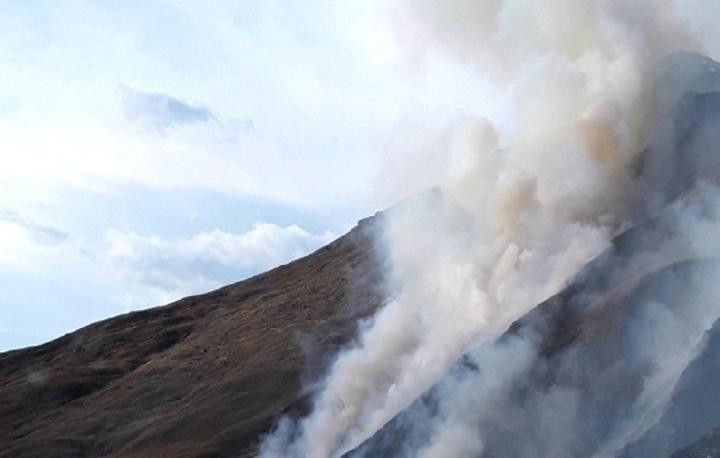 Ben Lomond fire near Queenstown. Photo: Supplied / Fire and Emergency
Six are at a blaze near Macraes, south of Oamaru, which was reported at about 6.30am.
Fire and Emergency shift manager Andrew Norris said the fire near Golden Bar Road originated as a controlled burn-off, but went out of control due to strong northerly winds.
He said it is now about 300 hectares is size, but is not causing any concern at this stage.
Fire crews are also at the scene of another out of control burn-off at Ben Lomond near Queenstown.
Norris said one helicopter is working on the fire, which is at the Arthur's Point side of the hill.