Almost 23,000 people have come to the end of the Covid-19 income relief payment (CIRP) without finding a job – and it's possible thousands of them could still be out of work but unable to get other types of government support.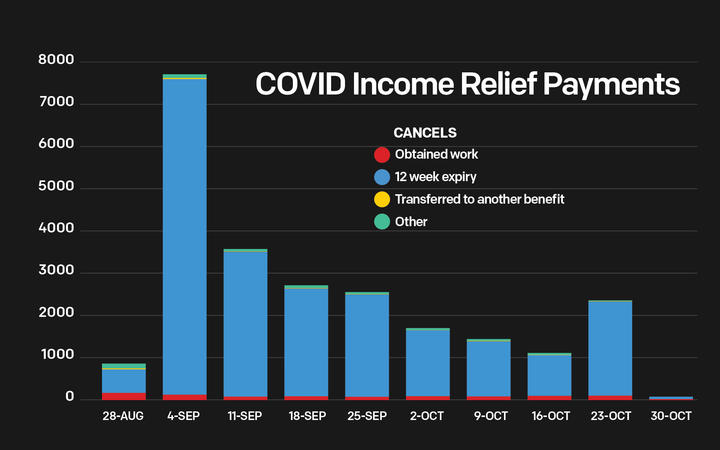 The 12-week payment is for people who lost their jobs between March and October because of the pandemic – and applications for it close at midnight tonight.
It pays people who have lost full-time work $490 a week, while those out of part-time work get $250 a week.
Figures from the Ministry of Social Development (MSD), to the end of October, show there have been about 38,000 CIRP grants.
Since June, 27,000 people have come off the payment.
Of those, 2300 have cancelled it because they got a job.
-RNZ